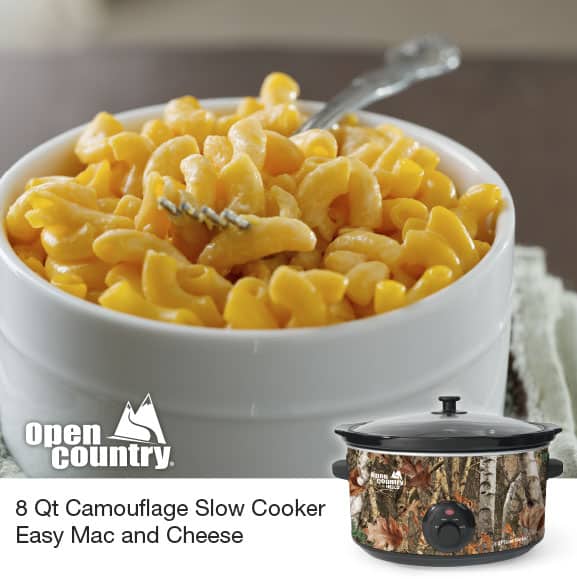 The Open Country® by NESCO® Slow Cooker is perfect for making creamy Mac and Cheese. The following recipe uses eggs and evaporated milk to make this Mac and Cheese silky and hearty.
1½ cups milk
12 oz evaporated milk
1/4 cup butter, melted and cooled
3 eggs
1/2 tsp salt
3 cups Cheddar Cheese, shredded
1/2 lb macaroni
Whisk together all ingredients, except cheese and macaroni. Pour mix into a buttered Nesco® 8QT Slow Cooker cooking pot and then add cheese and macaroni.
Stir to combine, cover and cook on HIGH for 30 minutes. Reduce setting to LOW and cook an additional 3 hours.
Serve warm