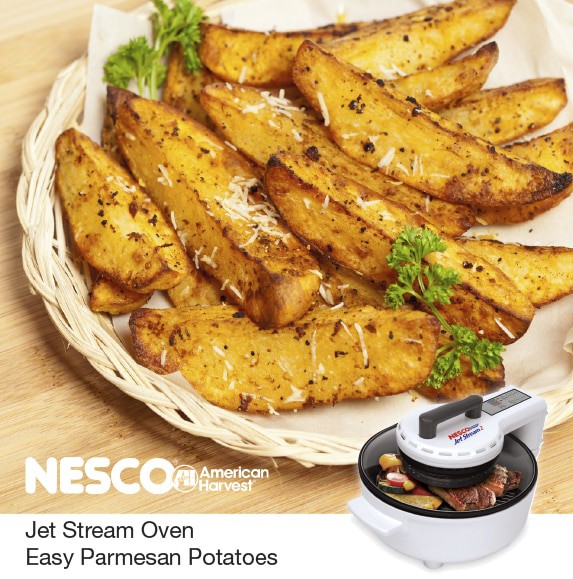 Enjoy a touch of Italy with delicious Parmesan Coated Potatoes. The NESCO® Jet Stream2 Oven® makes them simple and fast in about 18 minutes.
Easy Parmesan Potatoes
4 (6 oz) baking potatoes
1/4 cup melted butter
1/4 cup grated Parmesan Cheese
pepper (to taste)
salt (to taste)
Cut each potato into lengthwise quarters. Brush all sides with melted butter. Sprinkle with Parmesan cheese, salt and pepper.
Place ingredients in your Nesco®/American Harvest® Jet Stream2 Oven®
Settings:
Time – 18 minutes
Temperature – 400°
Fan speed – HI