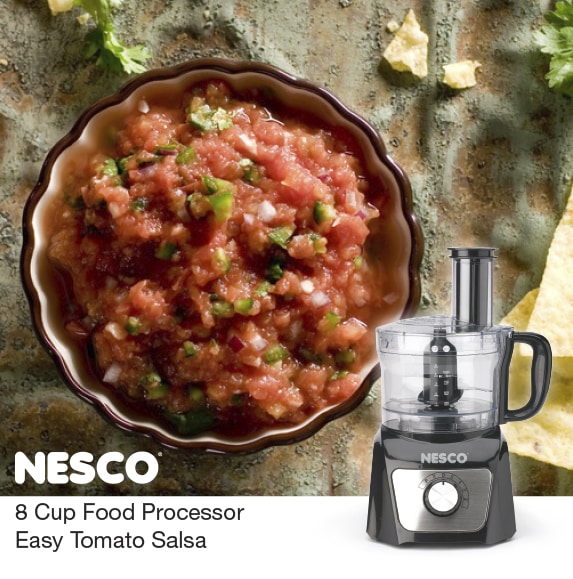 The NESCO  8 Cup Food Processor makes fresh salsa fast and easy. The recipe below includes green bell pepper for bit of crunch and color along with its zesty flavor. However many people prefer to use a yellow or red pepper for its slightly lighter taste. Also, for less heat simply remove the jalapeno seeds before finely chopping.
Ingredients
3 cups tomatoes
1/2 cup green bell pepper
1 cup onion
1/4 cup fresh cilantro
2 tablespoons fresh lime juice
 4 teaspoons chopped fresh jalapeno pepper (including seeds)
1/2 teaspoon ground cumin
1/2 teaspoon kosher salt
1/2 teaspoon ground black pepper
Place the tomatoes, green bell pepper, onion, cilantro, lime juice, jalapeno pepper, cumin, salt, and pepper in the food processor. Pulse to chop and blend. Serve  and enjoy!