Description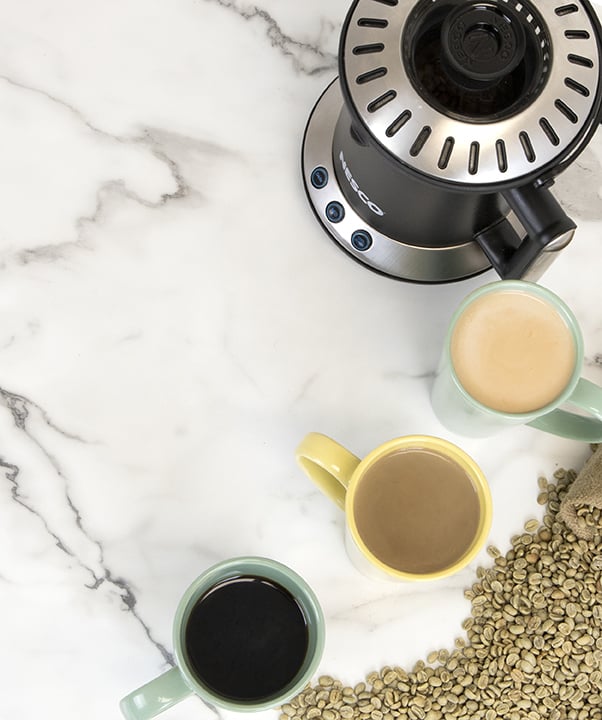 The NESCO Coffee Bean Roaster provides the freshness and quality needed to elevate your coffee drinking experience at home. This countertop coffee bean roaster holds up to a quarter pound of raw coffee beans and will roast a batch of beans in 20 minutes for half the cost of store-bought. Take the guesswork out of roasting and choose from pre-programmed medium and dark roast options. The roaster features a two minute cool down function that can be initiated at any time. Watch the roasting process through the glass window on the cover and create unique, even roasts with uniform color while controlling the roast level. The chaff collector catches bean waste which can be removed with the convenient safety handle. Handling and movement are made safe and easy with the over-sized side handles and cool touch lid knob. Craft your own signature coffee and achieve a wide range of full and vibrant flavors in the comfort of your own kitchen.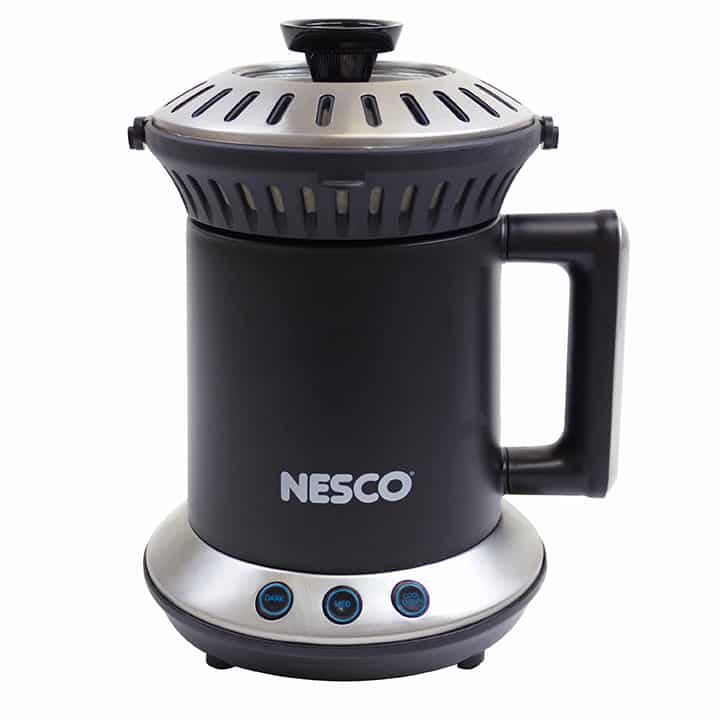 Compact Design
Roasts up to a quarter pound of raw coffee beans for perfectly personalized small batches.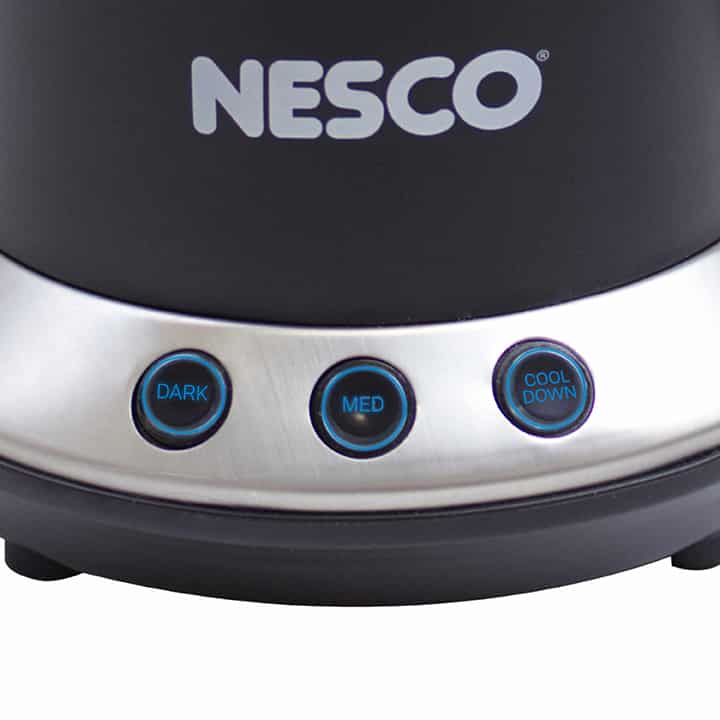 Illuminated Selection Buttons
Pre-programmed medium and dark roast options and "cool down" feature.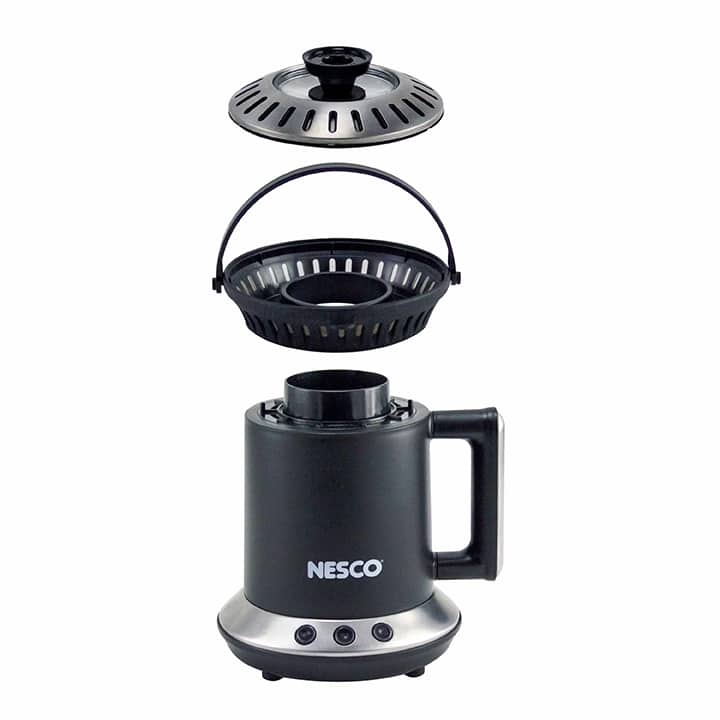 Chaff Collector
Convenient for isolating and collecting chaff with safety handle for easy removal.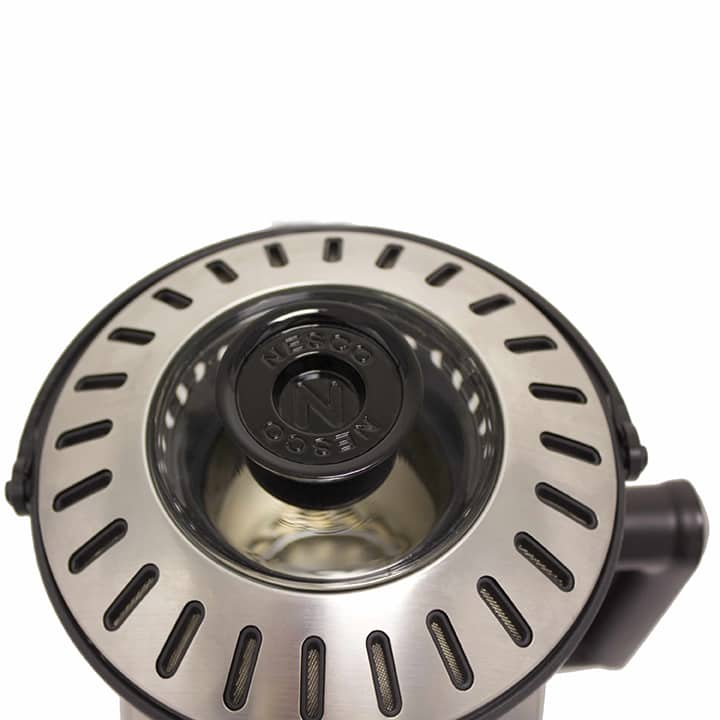 Cool Touch Lid Knob & Glass Viewing Window
For easy and safe handling to view roast progress.