When you're constantly on-the-go during the summer, stay fueled with these Chili Mango Strips. They're an easy way to bring the flavor anywhere.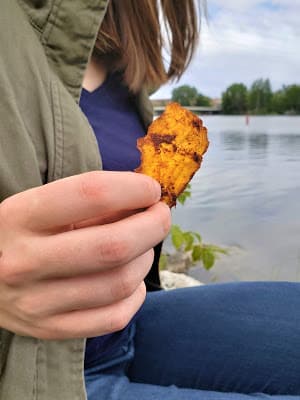 1 Tbsp chili powder
1 tsp lime zest 
1/2 tsp ground cumin
1/4 tsp cayenne pepper powder
1/4 tsp garlic powder
1/4 tsp onion powder
1/4 tsp ground coriander
1/4 tsp salt
1/8 tsp sugar
In a bowl, combine all seasonings. Toss with mango slices. Dehydrate at 135 degrees for 6-8 hours.