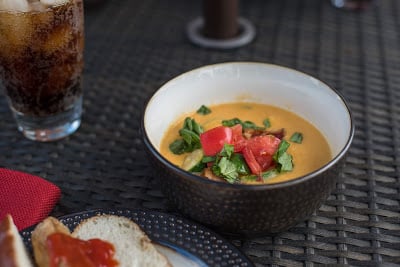 2 cups corn fresh off the cob
3 large potatoes peeled and cubed
2 large carrots peeled and diced
4 small zucchini halved and sliced
1/2 cup fresh basil thinly sliced
Set your slow cooker on low and a
dd the vegetable stock, corn, potatoes, carrot, onion, salt and thyme. Cook on low setting for 6 – 8 hours or high for 3 – 4 hours. Once cooked, add in sour cream and blend the soup with an immersion blender.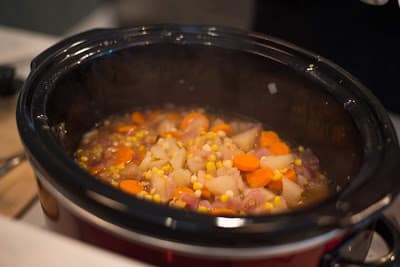 Then heat a large non-stick skillet over medium heat. Chop the bacon and cook until crispy. Drain bacon on paper towels.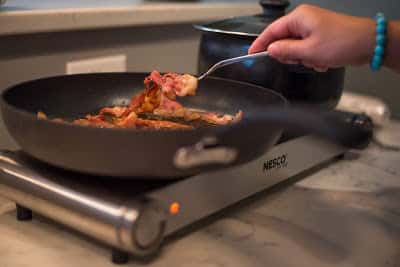 Pour off bacon fat save one tablespoon. Bring the pan to medium heat and add the zucchini to the one tablespoon of bacon fat. Cook, stirring occasionally for 7 – 8 minutes, until beginning to soften. Stir the zucchini into the soup in the slow cooker.
Serve the soup topped with fresh chopped tomato, basil and bacon.