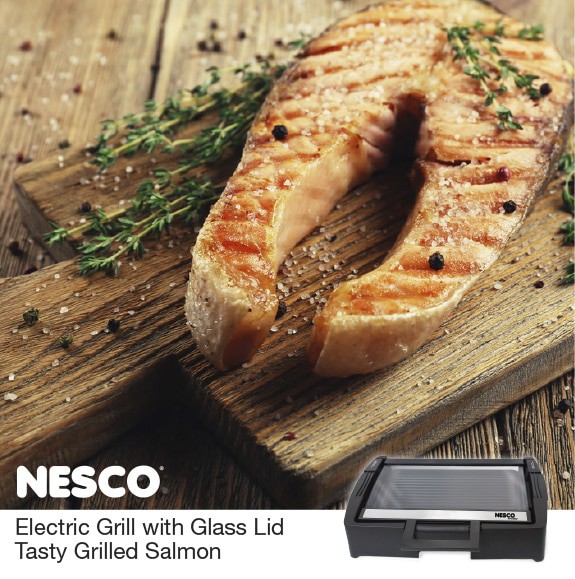 The new Electric Grill with Glass Lid from NESCO® makes grilling simple and convenient year-round. The following recipe for Grilled Salmon starts with an easy and flavorful marinade that makes every bite tasty throughout. With just the right amount of citrus and sweetness, it's a grilled dish you'll want to make over and over again.
Tasty Grilled Salmon
1 1/2 pounds salmon fillets
lemon pepper to taste
garlic powder to taste
salt to taste
1/3 cup soy sauce
1/3 cup brown sugar
1/3 cup water
1/4 cup olive oil
1/4 cup orange juice
Season salmon fillets with lemon pepper, garlic powder, and salt.
In a small bowl, stir together soy sauce, brown sugar, water, orange juice and olive oil until sugar is dissolved. Place fish in a large resealable plastic bag with the soy sauce mixture, seal, and turn to coat. Refrigerate for at least 2 hours.
Preheat grill for medium heat.