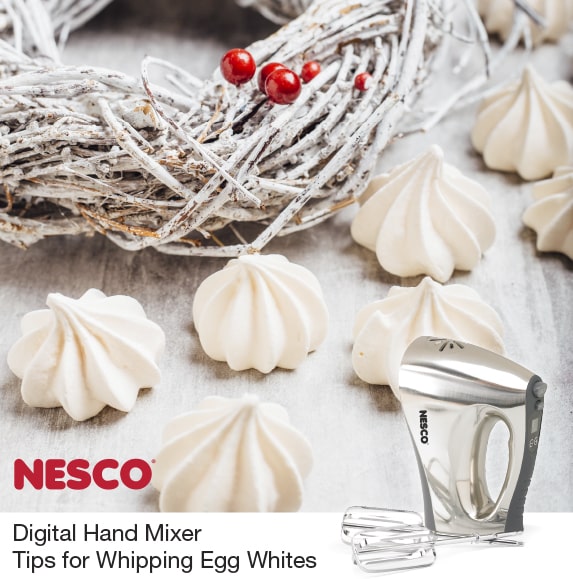 Whipping egg whites can be quick and simple with your NESCO Digital Hand Mixer.
When whipping egg whites it's best to use a metal bowl such as stainless steel or copper. Avoid an aluminum bowl as it can alter the color of your eggs.
Adding a half teaspoon of cream of tarter for two or more eggs will help keep the whipped egg whites firm.
When making meringue add 2 tablespoons of white sugar for each egg. Add sugar slowly while beating eggs. Whip until stiff peaks form.
Try some of these tips and let us know what you think. Also, let us know some of the recipes you make with your NESCO Hand Mixer.