Not sure what to do with all of your leftover summer pickings? Our Candied Strawberries recipe is the perfect solution. After sprinkling sliced berries with just a bit of sweetener, let your NESCO Dehydrator do the work. We love this crispy snack in trail mix, yogurt, or even on top of breakfast cereal.
Your Key Ingredient:
NESCO Dehydrator
NESCO Clean-A-Screen
Grocery Ingredients:
1 lb fresh strawberries
3 oz strawberry gelatin
1/2 cup powdered sugar
Or substitute:
1/4 cup honey
1/4 cup lemon juice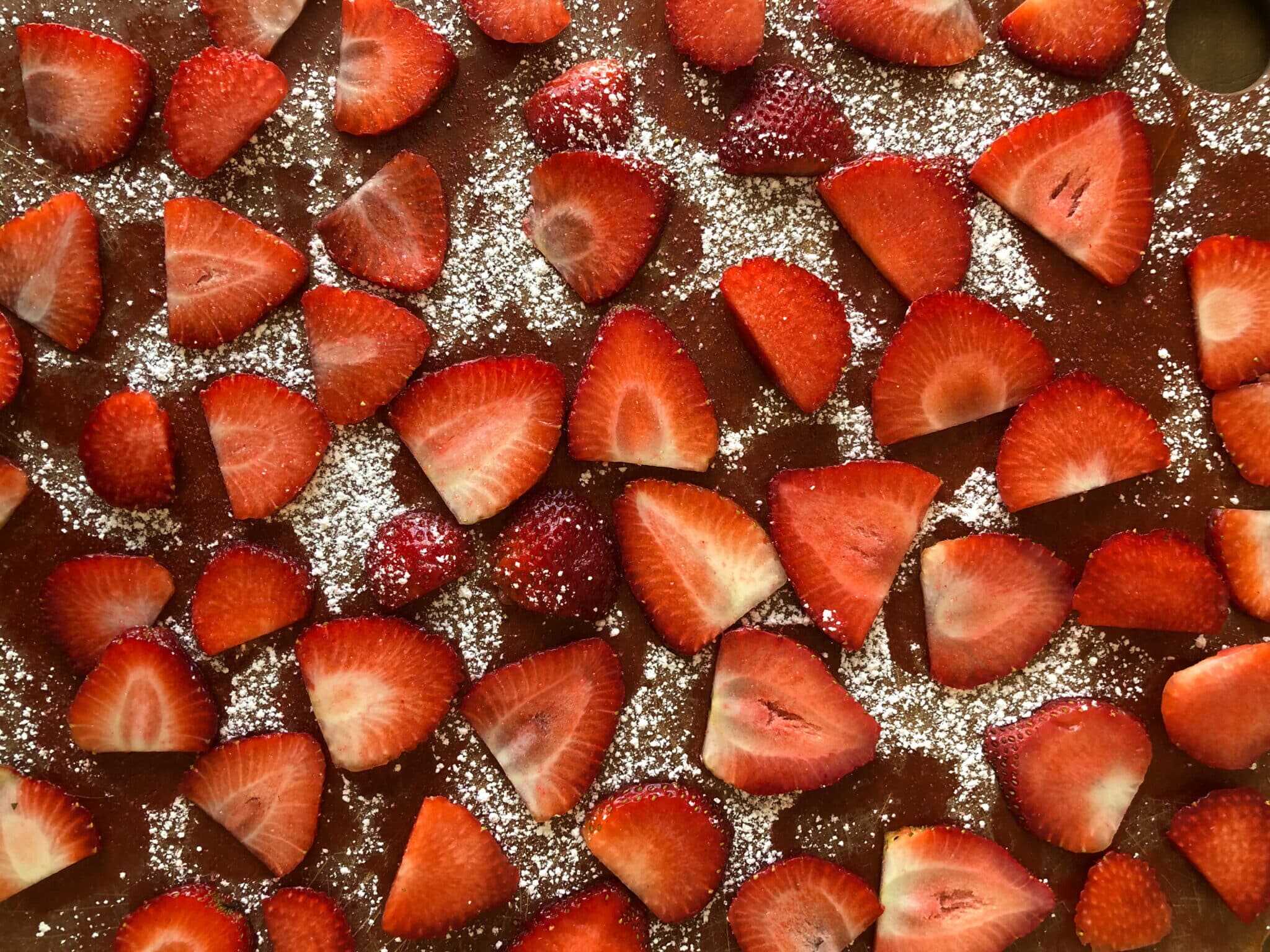 Instructions:
Wash strawberries and remove stems. Slice thinly.
Sprinkle lightly with strawberry gelatin and powdered sugar, or dip in honey and lemon juice mixture. Honey/lemon yields chewy berries while strawberry gelatin/powdered sugar results in crunchy berries, similar to those found in store-bought cereal.
Place slices on NESCO® Clean-A-Screens and place on your NESCO® Dehydrator trays.
Dry 4 hours at 135° F until crisp.