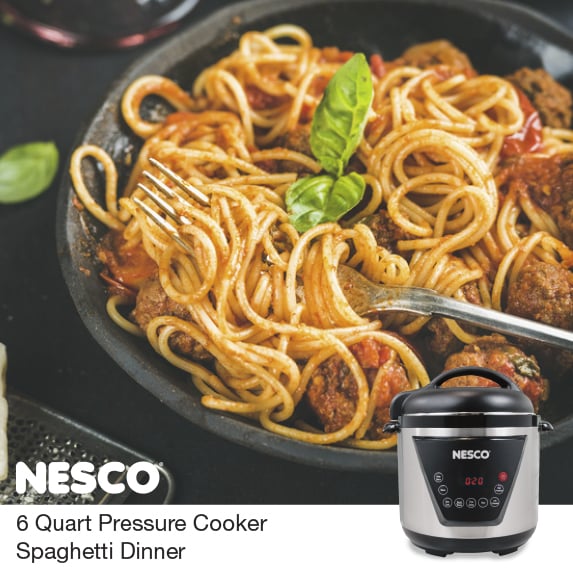 This recipe for a wholesome spaghetti and meatball dinner is extremely easy in your NESCO® 6 Quart Pressure Cooker. Simply add all the ingredients in the order of the recipe, lock the lid and set. In only 10 minutes you have a wonderful meal.
Let us know what you think. What are some of your favorite meals you like to make in your NESCO Pressure Cooker?
Ingredients:
1½ cups spaghetti, break in thirds
1½ cups water
1½ cups spaghetti sauce
16 frozen meatballs
1 cup sliced black olives, or whole
2 tsp olive oil
Optional: Top with Parmesan Cheese
Pour all ingredients in the order listed into the cooking pot of your Nesco® Pressure Cooker.
Lock lid into place and set the pressure regulator knob to SEAL. Cook on High for 10 minutes.
4-6 servings