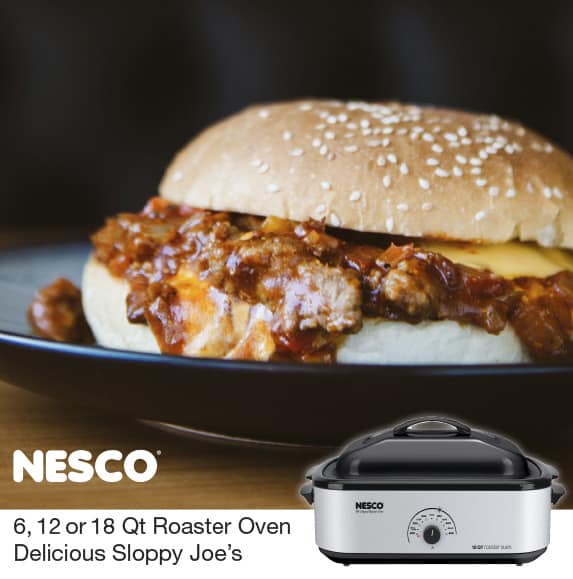 Sloppy Joe's made in your 6 Qt NESCO Roaster Oven are perfect when having friends over to watch the big game. This recipe that serves 4 makes it simple and convenient using your favorite prepared barbecue sauce. For a larger group simply double the ingredients and make in a 12 or 18 roaster oven. Enjoy.
1 lb ground beef
1 small onion, chopped
3/4 cup prepared barbecue sauce
1/4 tsp salt
1/8 tsp pepper
4 hamburger buns, split
American Cheese slices (optional)
Green bell pepper rings (optional)
Preheat NESCO® Roaster Oven at 425º F.
Reduce heat to 325ºF and place meat and onion in cookwell. Brown and crumble meat into 1/4" pieces. Pour off drippings.
Stir in barbecue sauce, salt and pepper; heat thoroughly. Serve on buns with cheese and bell pepper.
Makes 4 servings
Let us know some of your favorite Sloppy Joe recipes.