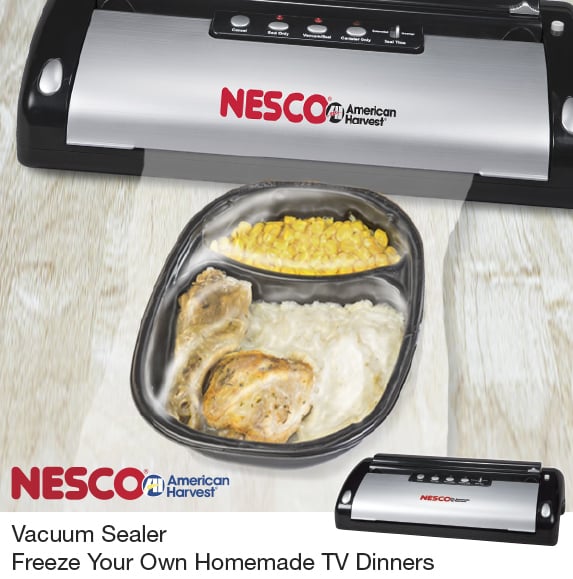 NESCO Vacuum Sealers are ideal for storing all types of food items. Vacuum sealing locks in freshness and flavor. Ordinary storage methods trap air in with your food causing it to lose nutrition and taste.
NESCO Vacuum Sealers are great for frozen plan-ahead meals and single-serving meals, or, as we like to call them TV Dinners. Unlike prepackaged store dinners, you get to decide the food items and amounts in each meal. At the same time, you can avoid unwanted ingredients often found in premade processed foods. And, you'll be saving money!
Try making up your own TV Dinners with a Vacuum Sealer from NESCO. Let us know some of your favorites.