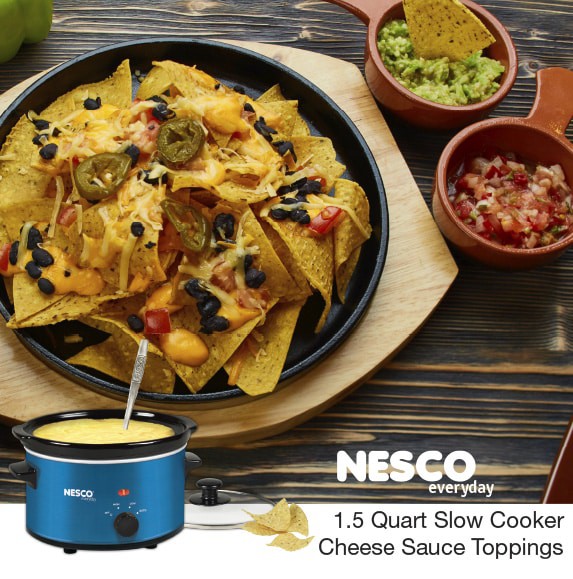 Nothing says "Party" more than a NESCO 1.5 Quart Slow Cooker filled with a warm creamy cheese sauce. Great for spooning over nacho chips, fresh steamed vegetables, or potatoes, tasty cheese sauces are always a hit on any party buffet.
To kick things up try some of these suggested toppings:
Roasted pumpkin seeds
Cooked bacon bits
Chopped black or green olives
Chopped fresh tomatoes
Diced jalapeno peppers
Chopped marinated artichoke hearts
Roasted tomato salsa
Shredded romaine lettuce
Diced apples tossed in lime juice
Steamed broccoli tips
Chopped green onions
Fresh guacamole
Diced marinated cooked shrimp
Beef or chicken chili
Chilled marinated cooked black beans
Crumbled feta cheese
Marinated chopped celery and onions
Diced radishes
Chopped cilantro
Let us know some of your favorite cheese sauce toppings!