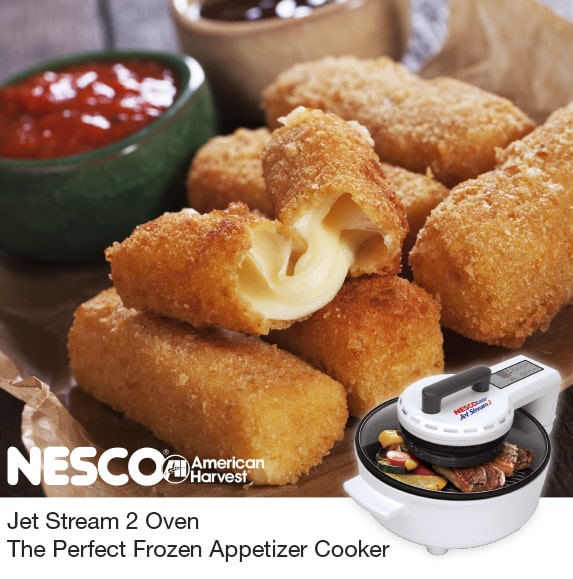 The NESCO Jet Stream Oven is perfect for making your favorite frozen appetizers. Enjoy everything from crispy egg rolls and mozzarella sticks to breaded mushrooms and onion rings. Cooking in your Jet Steam Oven is convenient and saves energy over a large conventional oven.
Try some of these tasty frozen food items in your NESCO Jet Stream Oven:
Crispy Egg Rolls
Pizza Rolls
Breaded Cheese Curds
Mozzarella Sticks
Breaded Mushrooms
Baked Pretzels
Onion Rings
Stuffed Potato Skins
Cream Cheese Wontons
Corn Dogs
Stuffed Taquitos
Mini Pizza Bites
Let us know some of your favorite frozen appetizers!