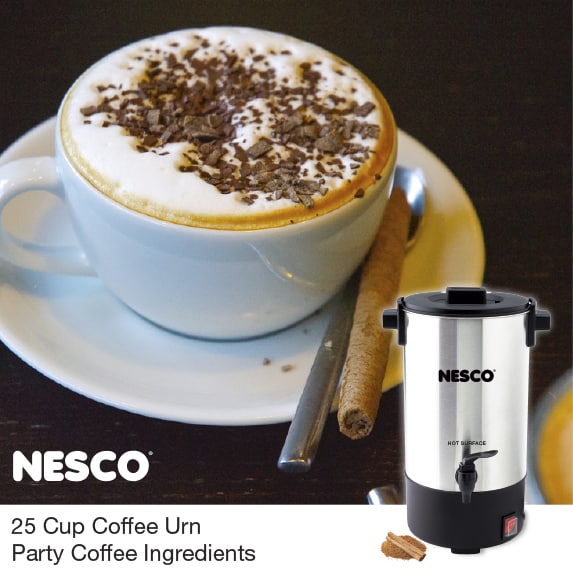 For your next party treat your guest to a cup of Fresh Brewed Coffee from your NESCO 25 Cup Coffee Urn. In addition to having cream and sugar for added flavor, try having one or more of these added ingredients on the side. Your guest will love them.
– Chocolate syrup
– Whipped cream
– Cinnamon sugar or sticks
– Dark or light rum
– Almond or coconut milk
– Ice cream
– Cocoa powder
Let us know what you think, and what are some of your favorite coffee ingredients?