Mary Rakunas is the life of the party and the glue that holds her family together. She's always in charge of hosting her family's holidays, a responsibility she took over from her mother, Grandma Bee. Also taken over from Grandma Bee is the family NESCO Roaster Oven. The origins of the Roaster are a mystery – all Mary knows is that it was probably purchased sometime shorting after Grandma Bee's wedding in 1934. For nearly 85 years, that Roaster Oven was brought out for every holiday, barbecue, baby shower, graduation, or special gathering.
Grandma Bee's Roaster Oven became a symbol of bringing the Rakunases together. As Grandma Bee got older, Mary took over the duties of cooking and hosting the family gathering with the Roaster. Today, she continues to roast potatoes, briskets, turkeys, and other family-favorites. There's no doubt that the Roaster will be passed down to the next generation.
NESCO's line of cookware may have grown since Grandma Bee's Roaster was made in 1934, but our commitment to bringing people together around a quality meal certainly hasn't changed. Nothing makes us happier than knowing that we help make your Thanksgiving turkey and Easter ham perfect. Today, schedules are busier than ever, making it harder and rarer to get everything together. Let us help you make it easier to enjoy quality time and focus on family. Rely on our expansive selection of Pressure Cookers, Slow Cookers, Dehydrators, and more NESCO at your next gathering, just like Mary.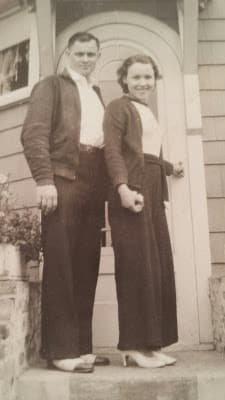 Grandma Bee and her husband, before
she was "Grandma Bee"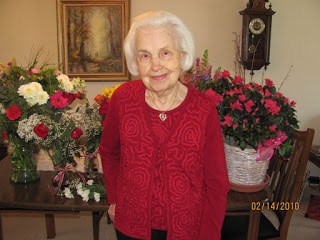 Grandma Bee celebrating Valentine's Day in 2010