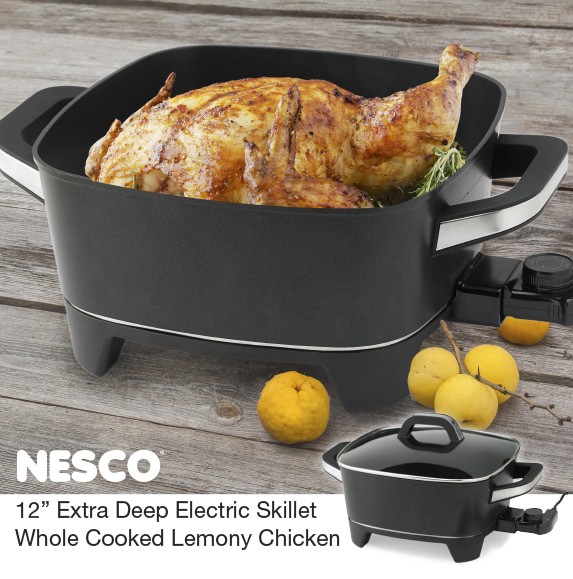 Next time you cook a whole chicken in your NESCO 12″ Electric Skillet try this tip if you like lemony chicken. Simply take one whole lemon and pierce six to eight times with a fork to let flavor come through. Place inside the cavity of the chicken after adding a dash of salt and pepper. Tie legs shut and cook until done.
For an added tasty flavor take one-half or whole tablespoon of dried tarragon and sprinkle half of the amount in the cavity of the chicken before adding the salt, pepper and pierced lemon. Take the remaining tarragon and sprinkle over the bird and cook until done. Enjoy.
The drippings make the base for a fantastic sauce.
Try this lemony tip and let us know what you think. Also, let us know some of your whole chicken cooking tips.