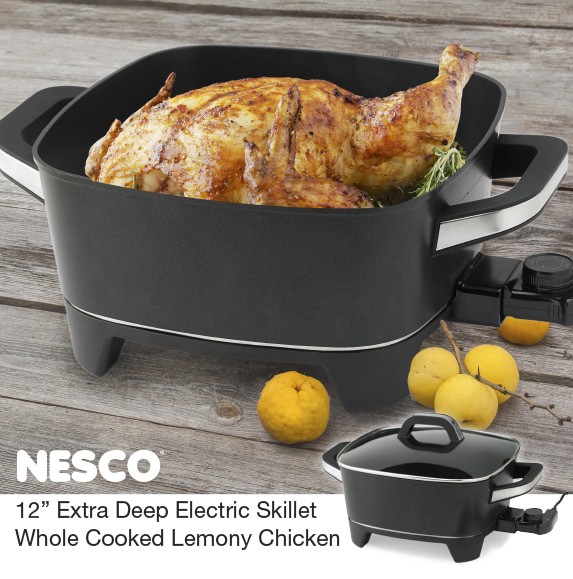 Next time you cook a whole chicken in your NESCO 12 Inch Electric Skillet, try this recipe!
Your Key Ingredient:
Grocery Ingredients:
1 whole chicken
1 lemon
1/2-1 Tbsp dried tarragon
Dash of salt and pepper
Instructions:
Take on whole lemon and pierce six to eight time with a fork to let flavor come through.
Add 1/2 of dried tarragon into the cavity of chicken and 1/2 of dried tarron over chicken. Add a dash of salt and pepper to chicken, and place lemon inside the cavity of the chicken.
Place chicken in NESCO® 12 Inch Electric Skillet. Tie legs shut and cook until done. Drippings make a great base for sauce.