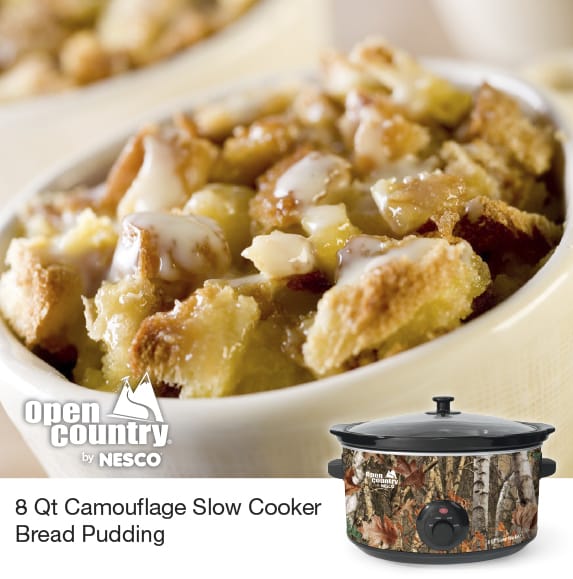 This recipe for Bread Pudding is made simple with your NESCO 8 Qt. Comouflage Slow Cooker. With equal amounts of cream and Nutella®, you'll enjoy a pudding that's rich and silky with every spoonful.
Your Key Ingredient:
Grocery Ingredients:
1 cup bread, cubed and diced4 eggs
1 ½ cups milk
1/2 cup cream
1/4 cup sugar
1/2 cup Nutella®
1/2 tsp vanilla
1 tsp salt
Butter to coat pot
Instructions:
Place bread into buttered ceramic cooking pot of your NESCO ® 8 Qt. Camouflage Slow Cooker.
In a separate bowl, combine eggs, milk, cream, sugar, Nutella®, vanilla, and salt. Whisk until smooth, pour of bread cubes, and press cubs until liquid is absorbed.
Cook on LOW setting for 3 hours. Serve warm with vanilla ice cream.